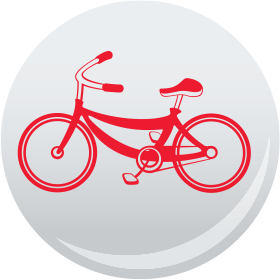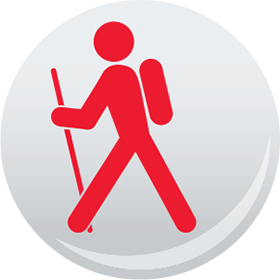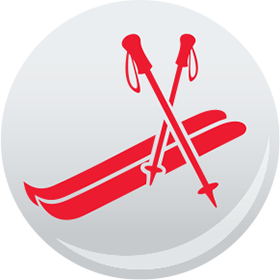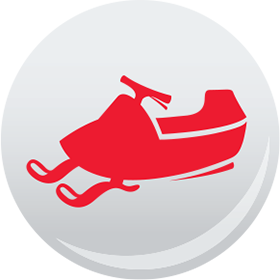 The North Western State Trail was completed in two stages. In 2012 the 7.5 miles section from Alanson south to the intersection of the NWST and the Wheelway were paved with asphalt. In the fall of 2015 the 24.5 section from Mackinaw City to Alanson was completed with a surface of crushed limestone. The Trail starts in Mackinaw City and ends in Petoskey.
Mackinaw City
Mackinaw City's trailhead is a wonderful place to begin your journey down the NWST. There is plenty of parking and restrooms. It is located between Burger King and Mackinaw Crossings off of Mackinaw Crossings Drive.
Carp Lake
Moving southwest through field and forest you arrive at Carp Lake on the shores of Paradise Lake where you can find refreshments.
Levering
Heading further south you encounter Levering which in its heyday was a bustling small town which is evidenced by its remaining structures.

Pellston
Continuing the journey south you will pass Pellston Airport before entering the village itself. The Airport's log facade terminal is worth a visit and includes restrooms and a restaurant. The Village of Pellston, its historic depot and quaint commercial district with shops and restaurant is a great place to stop.
Alanson
From Pellston the trail leads to Alanson through Brutus. Alanson is on the Crooked River and is the southern terminus of the Inland Waterway which begins in Cheboygan. A museum dedicated to the history of the Waterway is located in Alanson along with shops, and restaurants.
Oden and Conway
Heading south and west from Alanson you go through Oden and Conway along Crooked Lake. From Conway you ride southwest along Round Lake to M-119 where the NWST ends at its intersection with the Wheelway. Riding south on the Wheelway, look to your right and you will see the Top of Michigan Trails Council office, stop by and say hello, we'd be delighted to show off our new facility.
Petoskey
Continuing south on the Wheelway you enter Petoskey on Little Traverse Bay with its many attractions including its bayside parks and thriving downtown full of shops, including bike shops, and restaurants.