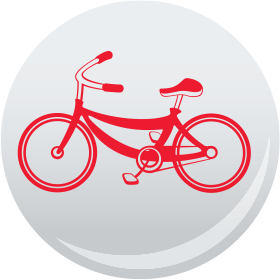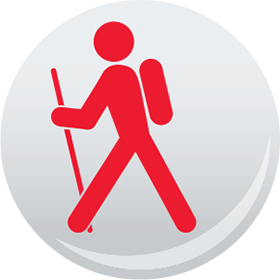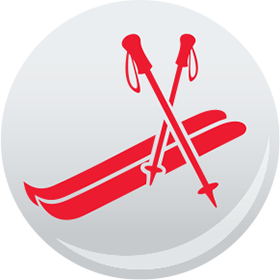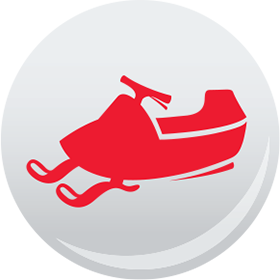 The North Central State Trail was officially opened in 2008. Its 62 mile length made it, at the time, the longest improved trail in Michigan. It has received national attention in numerous publications devoted to outdoor fun and adventure. In 2008 the trail was named as one of the top five autumn destinations in the nation by Rails to Trails Conservancy. In 2011 it was recognized by the Mid-America Trails and Greenways Conference as the best "rail trail" in Michigan. In 2012 it was awarded the prestigious National Recreation Trail designation by the Secretary of the Interior. In the same year the Complex Magazine identified it as one of the fifty best bicycle trails in the US.
Mackinaw City
Mackinaw City's trailhead is a wonderful place to begin your journey down the NCST. There is plenty of parking and a restroom. It is located between Burger King and Mackinaw Crossings off of Mackinaw Crossings Drive.
Cheboygan
Moving southeast and parallel to the Straits of Mackinac, the trail leads to Cheboygan through forests and fields and along the coast. Between Mackinaw City and Cheboygan is Historic Mill Creek Discovery Park, it is really worth a stop.
Topinabee
Topinabee is a tiny jewel in the Mullett Lake crown. Parking and restrooms are available at the township park where there is ample space for a picnic and a swim.
Indian River
Indian River lies in a valley where rivers, lakes and trails all come together in one place. That's why the people of Indian River and visitors who come back year after year like to say that it's all about pure waters, pure trails, and pure north in Indian River. The new Marina Park adjacent to the trail is a great place to take a break and visit the nearby Chamber of Commerce office.
Wolverine
 From Indian River, you continue into forests, along one of Michigan's great rivers, the Sturgeon River. Wolverine is famous for great kayaking, canoeing and tubing as well as some of the finest trout fishing in the Midwest. Restrooms and parking are available at the Wolverine Lumberjack Park which is undergoing extensive renovations in the summer of 2016.
Vanderbilt
Vanderbilt is a great place to stop, rest, fish or just take in the beauty of nature. The beaver dam north of Vanderbilt is a real testimony to these furry engineers.
Gaylord
The Alpine Village is a short bicycle ride south beyond the end of trail. The downtown Pavilion on Court St. in Gaylord offers weekend entertainment, a twice weekly farmers market and a vast array of events and activities. Elk gazing is a common pastime in Aspen Park, which provides a quiet respite with 1.7 miles of paved pathway for walking, cycling or just wandering.ish or just take in the beauty of nature. The beaver dam north of Vanderbilt is a real testimony to these furry engineers.