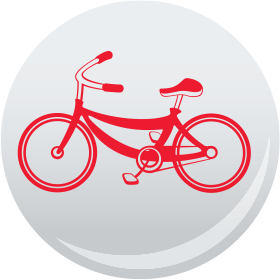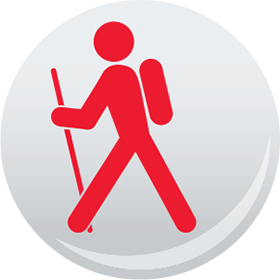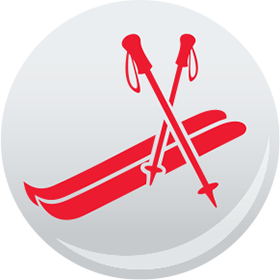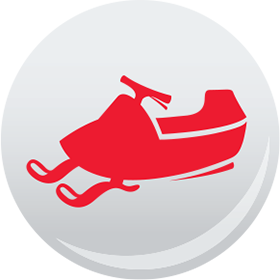 The North Eastern State Trail travels through some of the most remote and naturally beautiful areas of the state. The trail also connects to numerous small and charming communities and passes near state parks, campgrounds, and boat launches. But for miles and miles your scenery will be pastoral or wild, your companions the wildlife denizens of forests, lakes and streams.
Cheboygan and Aloha
As you leave the trailhead of Cheboygan, you'll find yourself pedaling or hiking southeast through forests, crossing streams, and passing beautiful farms. Following the old railroad line is the village of Aloha, nestled on the shores of Mullett Lake and home to Aloha State Park.
Onaway
This stretch of the NEST from Aloha to Onaway is remote with few road crossings, you should bring water with you before venturing into this area and know that
the distance will be not too difficult for you. Onaway is known as the "Sturgeon Capital of Michigan", officially designated as such by the state legislature in 1989. The prehistoric sturgeon can be found in the dark depths of nearby Black Lake.
(Continued After Trail Map)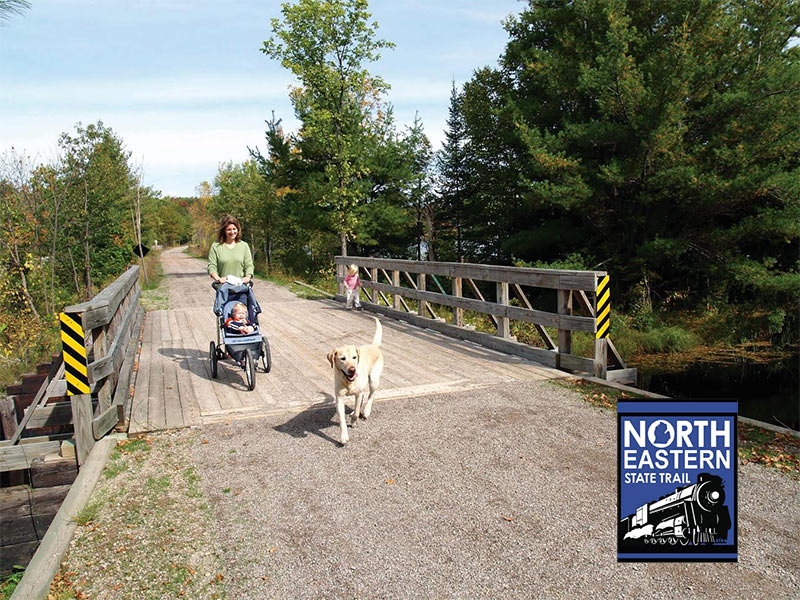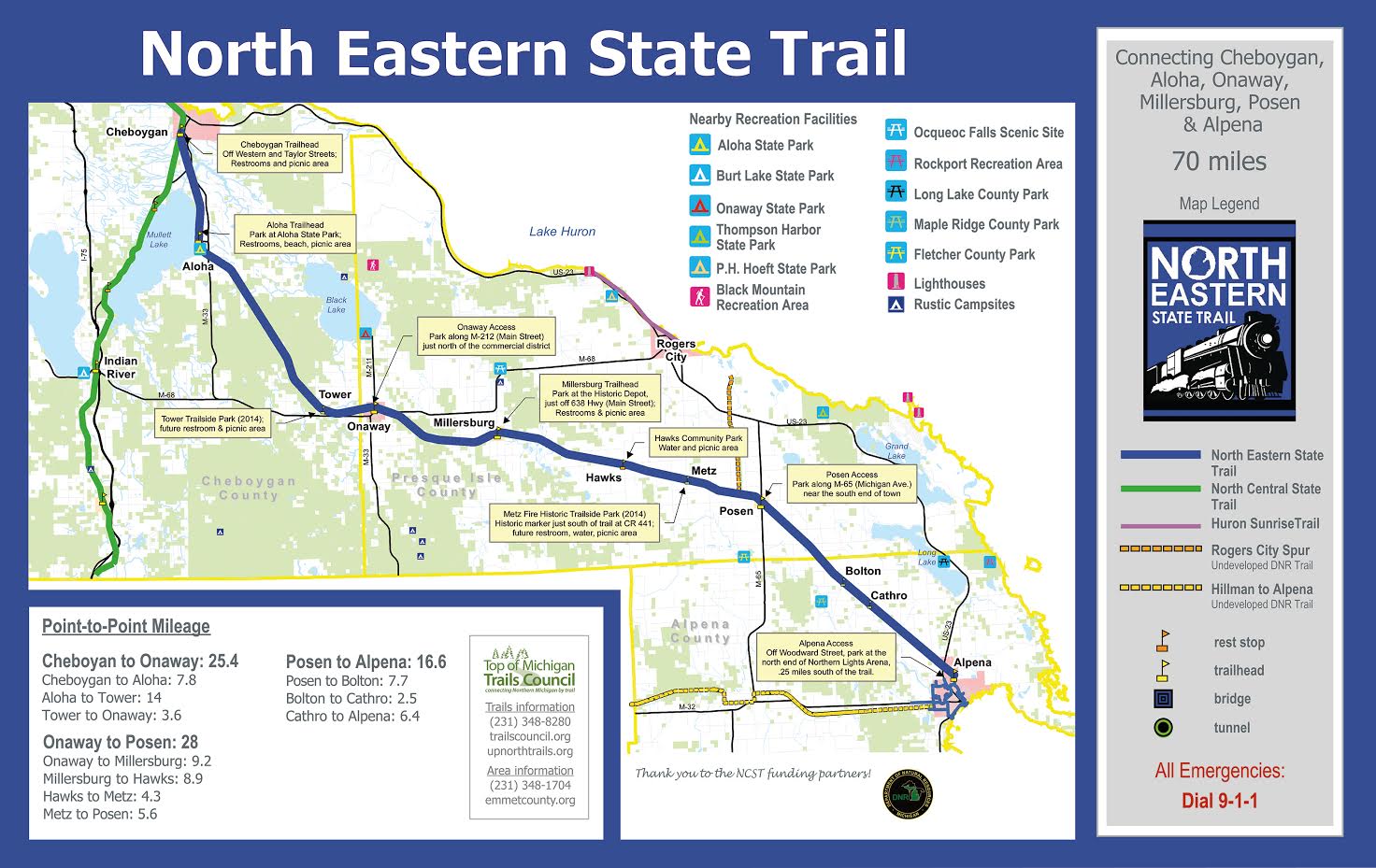 Millersburg
Millersburg is where the last remaining railroad depot on the NEST still stands as a as a historical museum. Next to the depot museum is the trailhead with restrooms and fire-pit. The town lies just five miles south of Lower Michigan's only waterfall, Ocqueoc Falls.
Hawks, Metz, Posen, Bolton, and Cathro
Next, the trail wanders through Hawks, Metz, Posen, Bolton and Cathro. The landscape becomes more rural and bucolic as it gives way to farmland. Metz has completed its trailside pavilion which features information about the Metz fire of 1908 which devastated the north country.
Alpena
The end of the NEST is at Alpena's Woodward St. and its trailhead with restrooms and parking completed this year, 2016. From the end of trail there are bicycle friendly streets which head south into downtown Alpena and connect to the Alpena Bi-Path, which overlooks Lake Huron's picturesque Thunder Bay. Thunder Bay has earned the moniker "Shipwreck Alley". The Thunder Bay Marine Sanctuary protects one of America's best preserved and nationally significant collection of shipwrecks. Many of the shallower wrecks can be viewed by snorkelers, kayakers and boaters.